A Personal Finance and Investment Arm of The Business Times
MARKET TODAY:
Market Snapshot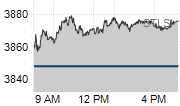 STI
3,392.11
-25.66

| Vol | Val | Rise | Fall | Unch |
| --- | --- | --- | --- | --- |
| 1,721.7M | 2,078.3M | 176 | 232 | 952 |

HSI
27,424.19
-30.12
KLCI
1,747.52
-8.04
N225
20,563.15
11.69
KOSPI
2,114.80
3.91
Unit Trusts and Funds
AN ONLINE survey of 300 investors has yielded two takeaways: One is that Singapore mutual-fund investors want a stream of income from...
[HONG KONG] Hedge funds may drive initial demand for Shanghai-listed stocks through a linkage of the city's bourse with that in Hong Kong...
[LONDON] The global fund management industry is a potential source of risk for emerging markets because of its vast size and herd-like...
THE plan to allow fund managers based in Singapore, Malaysia and Thailand to carry out cross-border selling of mutual funds or unit trusts...
[LONDON] Fund managers are increasingly turning to investigative tactics, detailed accounting analysis and corporate sleuthing in a bid to...
SINGAPORE'S fund industry last year grew assets under management (AUM) 11.8 per cent to S$1.82 trillion, up from S$1.63 trillion in 2012...
[SYDNEY] Call him the Chinese millionaire hunter.
The journey to RMB internationalisation continues. China's policymakers are supporting the process, but as part of a broad framework that...
ASSET managers launched more funds in Asia (1,490 funds) than Europe (1,279 funds) in the first eight months of 2013. But assets under...
THE United States Federal Reserve's decision last week to maintain the size of its quantitative easing (QE) at US$85 billion a month has...
[LONDON] Hedge funds which gambled on how much money would be recovered from the bankrupt carcass of Lehman Brothers are set to make...
DEATH is an eventuality that most of us are reluctant to contemplate. For wealthy families in particular, it attracts a host of challenges...
BANK of Singapore shares some examples to illustrate the flexibility of trusts and the extent to which the vehicles can be used to...
[SINGAPORE] Private-equity funds are poised to take a bigger role in the region's growing merger and acquisition (M&A) market, said...
GLOBAL fund managers remain firmly optimistic in February, with asset allocations favouring equities over bonds and cash, according to a...
[LONDON] SOVEREIGN wealth funds from China to Azerbaijan, which pushed their real estate deal making to a record last year, are set to...
[BOSTON] Individual investors rushed into stocks and bonds in January, setting the stage for the biggest month on record for deposits into...
[HONG KONG] RRJ Capital, a Hong Kong firm led by prominent Asia dealmakers the Ong brothers, has raised US$3.5 billion for its second...
[SHANGHAI] China's banking regulator will strengthen regulation of banks that use faulty accounting practices to disguise losses on the...
[NEW YORK] For half an hour on Friday afternoon, the eyes of Wall Street were not on the usual fixations, such as the fiscal talks in...