A Personal Finance and Investment Arm of The Business Times
MARKET TODAY:
Market Snapshot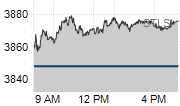 STI
3,471.19
-11.51

| Vol | Val | Rise | Fall | Unch |
| --- | --- | --- | --- | --- |
| 1,498.8M | 827.0M | 157 | 258 | 897 |

HSI
27,755.54
-368.28
KLCI
1,827.42
9.15
N225
19,531.63
11.62
KOSPI
2,132.23
5.06
Stocks
FOR several years equity markets have been able to weather various geopolitical concerns, ranging from worries that Greece's financial...
EXACTLY a year and a fortnight ago, this column noted the possibilities of investors returning to Chinese stocks as its top leadership met...
IT IS unfortunate that the Singapore stock market does not get the attention it deserves. There are still plenty of opportunities for...
[SYDNEY] More companies listed on Australia's stock exchange faced "serious financial uncertainty" last year than during the global...
ONE of the biggest problems beginner investors face is to figure out what stock to buy. To do so, they need resources to understand the...
INVESTORS should take on more risk in their portfolios, says JP Morgan Asset Management (JPAM) portfolio manager Talib Sheikh, even as...
FOR a long time, developed market equities led the equity market bull run.
[SINGAPORE] Singapore Exchange (SGX) has unveiled its most detailed proposals yet on setting a minimum share price for the mainboard and...
[LONDON] Rallies from Brazil to Japan and the Standard & Poor's 500 Index's first trip above 2,000 have sent the value of global equities...
[NEW YORK] Imagine a world where investors in the stock market have no skill whatsoever. The investors themselves don't understand this...
DESPITE stock indices such as the S&P 500 and the DAX reaching historic highs, stock markets worldwide do not appear to be in a bubble...
AS markets enter the third quarter of 2014, they remain unusually calm. Volatility, as measured by the Chicago Board Options Exchange...
EQUITIES are still preferred to bonds in an environment where yields are low, according to Standard Chartered's semi-annual investment...
INVESTORS should stay in stocks because even though the bull market is ageing, a termination of the uptrend that began in 2009 is not yet...
SOMETHING interesting, unpredicted and possibly worrisome is occurring on financial markets. Stocks and bonds are sending mixed - and...
INVESTORS ought to look beyond a company's share price, and at its fundamentals instead, and that would help them find companies that can...
[PETALING JAYA] Notwithstanding recent moves by the world's largest asset manager BlackRock to reduce its exposure to Malaysian stocks...
YEAR 2014 is for risk assets, says UBS group managing director Mark Haefele. But in order to benefit, Asian investors should diversify and...
IN some parts of the financial markets, there are rumblings that a bubble is building up in global equities. Such sentiment is...
[NEW YORK] Wall Street's biggest banks say the slump in emerging-market assets that left equities trailing advanced-nation shares by the...