A Personal Finance and Investment Arm of The Business Times
MARKET TODAY:
Market Snapshot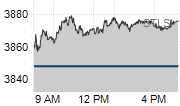 STI
3,350.17
-3.72

| Vol | Val | Rise | Fall | Unch |
| --- | --- | --- | --- | --- |
| 1,392.4M | 880.1M | 215 | 214 | 674 |

HSI
24,428.63
212.62
KLCI
1,877.34
-
N225
15,529.40
71.53
KOSPI
2,048.81
14.96
Exchange Traded Funds
[NEW YORK] More client-hungry hedge fund managers are looking to put their investment strategies to work in exchange-traded funds, a move...
[NEW YORK] HOW much a fund costs to run may seem inconsequential, especially now. With the backdrop of a "go big or go home" stock market...
FUND managers are bargain hunting but trying to avoid value traps next year as modest recoveries begin to shape up in developed markets.
SINGAPORE unit trust investors prefer income over growth for the next six months, and are most confident in equities, according to a...
GLOBAL asset managers remain bullish on equities despite Washington antics, but prefer Europe over the US, Asia and other emerging markets.
WITH the Reserve Bank of India (RBI) tightening the screws on gold imports to ease pressure on the depreciating rupee, the mood in India's...
[LONDON] The world's biggest state-backed funds are joining the "great rotation" portfolio switch out of bonds into equities - a move that...
[NEW YORK] US investors who buy foreign stocks are increasingly looking at currency hedging, a strategy that has had a mixed track record.
THE recent slump in gold prices saw investors pull out in droves from exchange-traded funds (ETFs) tracking the precious metal; but that...
COMMODITY exchange-traded fund (ETF) investors have put money into funds with wider commodities exposure after pulling record amounts from...
[HANOI] Vietnam will allow the establishment of exchange-traded funds (ETFs) as part of efforts to boost the nation's equity market.
Even with his financial prowess, legendary investor Warren Buffett failed to outperform the widely watched S&P 500 Index last year.
EXCHANGE-TRADED funds are having a jolly good time of late, with global investments in the product soaring past US$2 trillion (S$2.5...
[HONG KONG] China is expected to allow brokerage firms and banks to enter the mainland stock market via exchange-traded funds (ETFs...
[NEW YORK] THIS week was the 20th anniversary of the creation of the first exchange-traded fund: the Standard & Poor's Depositary Receipts...
SHANGHAI – China has given the green light to the launch of the country's first exchange- traded bond funds, as Beijing moves to boost...
[NEW YORK] Exchange-traded products (ETPs) around the world attracted record deposits of US$262.7 billion last year as investors shifted...
[NEW YORK] Investors increasingly prefer that structured notes link to exchange-traded index funds rather than the benchmarks themselves...
AFTER years of phenomenal growth, turnover for exchange traded funds (ETFs) halved to $4.38 billion for the first 10 months this year from...
THE market for exchange traded funds in Asia still faces a big challenge in wooing retail investors, an expert has warned.