A Personal Finance and Investment Arm of The Business Times
MARKET TODAY:
Market Snapshot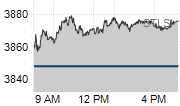 STI
3,296.57
-8.48

| Vol | Val | Rise | Fall | Unch |
| --- | --- | --- | --- | --- |
| 1,562.5M | 902.7M | 155 | 255 | 718 |

HSI
23,955.49
-350.67
KLCI
1,846.05
-3.44
N225
16,205.90
-115.27
KOSPI
2,039.27
-14.55
Bonds
IT is a curious fact that while Asia's "emerging" stock markets have become familiar to portfolio investors around the world, the issuance...
SINGAPORE'S millionaires are bankrolling makers of tyre rubber and frozen salmon samosas in their quest for higher returns as smaller...
Investors in the bonds of European financial institutions will increasingly be required to take losses during restructurings. As a result...
[NEW YORK] The US Securities and Exchange Commission (SEC) is seeking to shine a light on trades in the relatively opaque markets for...
ASEAN bond markets are significant in size: Over US$1 trillion of domestic bonds outstanding end-2013, US$178 billion for cross-border
SINGAPORE banks are expected to issue more Basel III compliant securities, with about 25 per cent of their Basel II securities callable...
DBS Bank predicts as much as S$10 billion in covered bond sales by banks in Singapore over the next three years as the Republic prepares...
BONDS lived down to expectations last year. The threat of rising interest rates, which had lurked in the ether for five years, finally...
Following the election of a new government under Prime Minister Shinzo Abe in December 2012, Japan has embarked on an aggressive new...
Speculation surrounding when the US Federal Reserve (Fed) intends to 'taper' its massive quantitative easing (QE) programme have...
Schroders Head of US Multi-sector Fixed Income, David Harris, shares what's in store for US fixed income in 2014.
[LONDON] The UK will launch the first Syariah-compliant sovereign bond issued by a non-Islamic country, British Prime Minister David...
[SHANGHAI] China may decide next month to expand a trial programme allowing local governments to sell bonds, in response to concerns that...
[MUMBAI] Loan growth in India is picking up from a 2009 low as the highest corporate bond yields since the global financial crisis force...
[PARIS] The eurozone bond market is gradually recovering from the disruption caused by the debt crisis, analysts say, with the gap in...
[HONG KONG] China's planned relaunch of the long-awaited government bond futures, which could come as early as September this year, will...
DBS Bank has sold its first Turkish bond, a debut by a local bank for deals from that country.
[WASHINGTON, District of Columbia] The US Federal Reserve left unchanged near-zero interest rates and its massive bond-buying programme on...
[SINGAPORE] After the drought of June where not one bond was sold, July has brought relief with $1.9 billion worth of deals done as fixed...
The first half of 2013 saw a record amount of issuance in the Asian high-yield bond markets. Forty three deals closed raising a total of...